De
Do It Yourselfie

booth.

Met de DIY booth doe je het wel zelf, maar net anders. Er hoeft geen fotograaf aan te pas te komen; jij bent de regisseur, maar wel met de kwaliteit van een fotograaf. Gebruik je stem om de booth te starten of tik met je vinger het scherm aan. De lay-out van de DIY interface kan volledig in de huisstijl van het merk of het thema van het event worden opgemaakt. Kies de functie die je wilt gebruiken; foto, video, boomerang of GIF; het is allemaal mogelijk!
Het standaard pakket kost €675,- excl. btw. Wat krijg je daar allemaal voor?
Foto, video, Boomerang of GIF.
Onbeperkt print.
Design op maat.
Online photo gallery.
Scannen met QR-code.
Delen via social media kanalen.
4 uur huren.
Extra opties om de DIY booth nog spectaculairder te maken? Bekijk hieronder.
Jouw content kan direct worden gedeeld via alle sociale kanalen of per mail door middel van het scannen van de QR-code met je telefoon. Hoe fijn is dit! Geen lange e-mailadressen die je moet invullen. In een mum van tijd heb je alle functies uitgeprobeerd!
Van het starten van een aftel-timer tot het downloaden van foto's en GIF's; spraakopdrachten maken het mogelijk om verbluffende selfies te maken zonder de booth aan te raken! Als dat niet coronaproof is!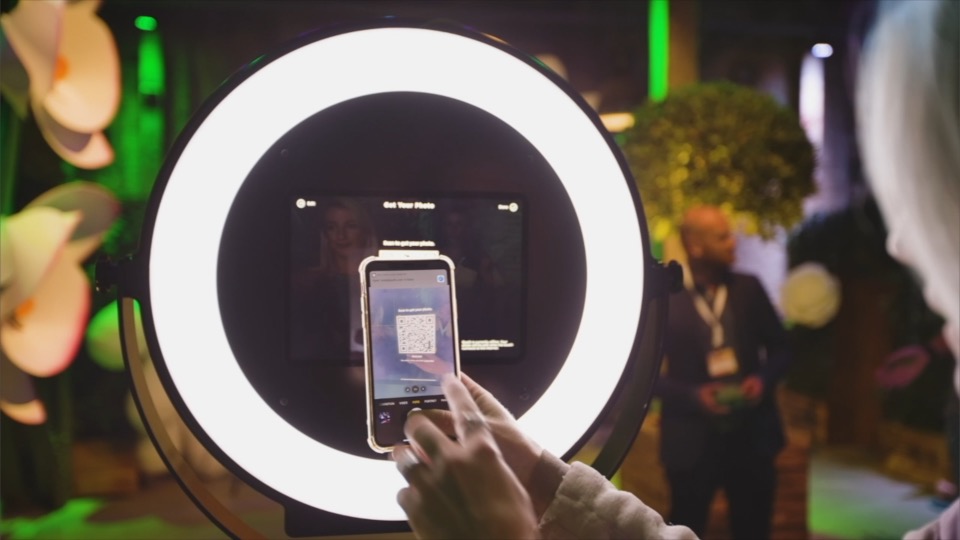 Lees hier de
extra opties

voor de DIY Photobooth.
01
Decor
De DIY photobooth hoort thuis op een leuke plek, waar de achterkant een grote rol speelt. Je ziet dat namelijk op de foto's terug. Wij denken graag mee over een gepaste achterwand, backdrop of misschien wel een 3d-decor?
Vanaf prijs € 350
02
Custom-made
De interface van de DIY booth kan volledig worden opgemaakt naar jouw wensen. Logo's, lettertypes en gepersonaliseerde teksten, geen probleem! Zelfs eigen props kunnen ingeladen worden. Er kan qua ligging gekozen worden voor een liggend of staand exemplaar. Liever vier foto's in één frame? Ook dat is mogelijk.
Meerprijs € 50
03
Print
Wil je de foto's ook graag geprint hebben? Dat kan! Wij ontwerpen een frame om de foto's in de huisstijl of thema van de avond. Alles in overleg met jou. Kies je voor een enkele foto uitgeprint? Liggend of toch portret? Of ga jij voor een stripjesformaat met diverse foto's? Voor ieder wat wils.
04
Hostess
Geef alles lekker uit handen, onze hostessen regelen alles tot in de puntjes voor je! Nergens meer naar omkijken op de avond van jouw event, zodat jij lekker kan genieten van al het harde werk dat jij verzet hebt! Als er een thema is, kunnen onze hostessen natuurlijk in thema van de avond aangekleed worden.
Meerprijs hostess € 150 voor 4 uur
05
Data
Naast de gezelligheid, houden wij ook van data. Wij vinden het belangrijk dat de statistieken geregistreerd worden, zoals de pagina's weergaves en de engagement rate. Wij kunnen jou na afloop van het event vertellen welke foto's het best bekeken worden en waar het verkeer naar jouw galerij vandaan komt.
Meerprijs € 100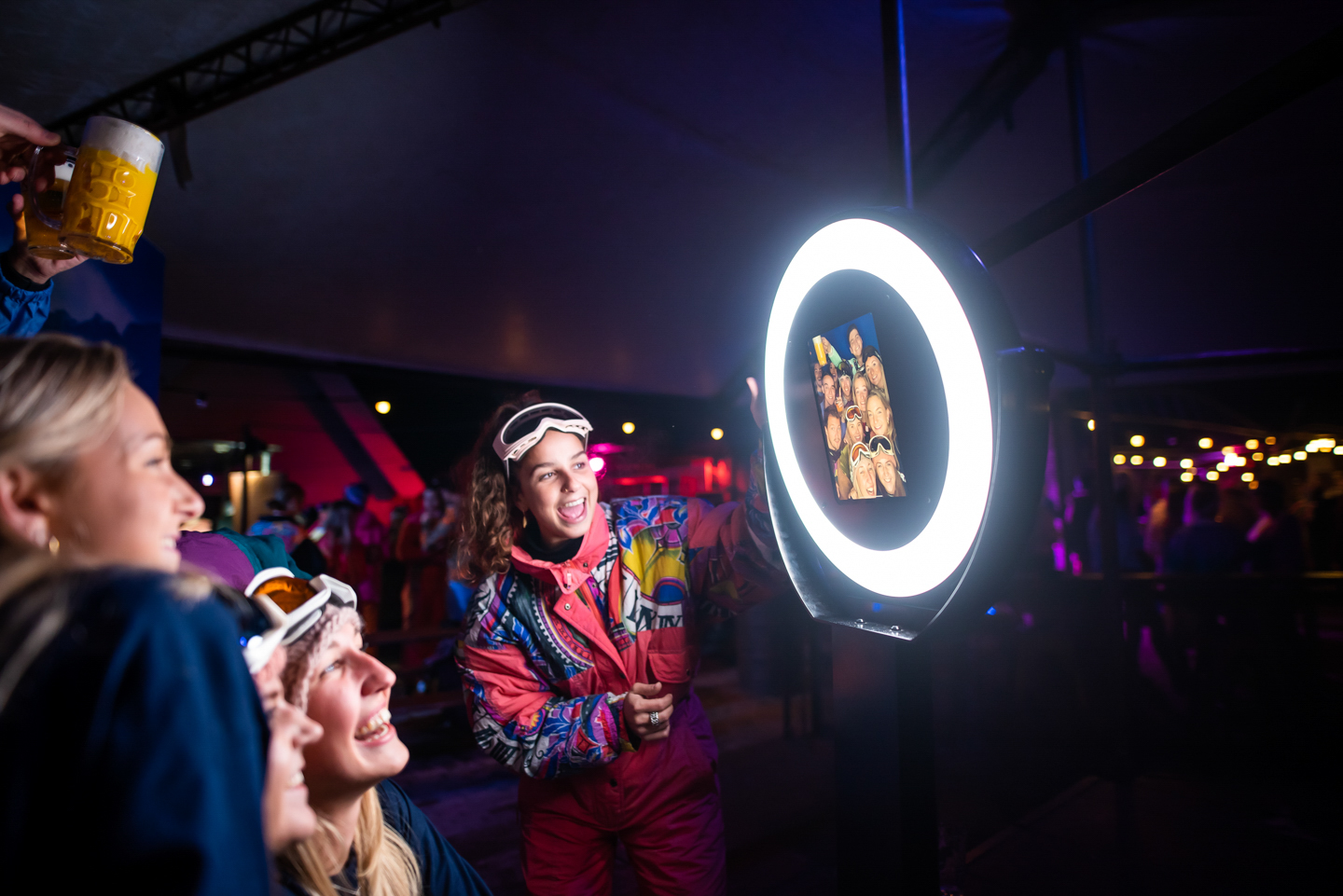 Jouw bezoekers als ultieme
marketing tool!
Jouw bezoekers van jouw event, flagship store of museum zijn potentiële brand ambassadors die online hun ervaringen delen. Wat nou als de ervaring on the spot plaatsvindt en die men ook gelijk wil delen? Juist ja, wij zorgen voor zo'n ervaring met een permanente opstelling van de DIY booth helemaal in de stijl van het thema. Niets is leuker dan als afsluiting van het bezoek samen een foto te maken en gelijk te delen! Een branded print kan als gift worden meegegeven; een blijvende herinnering is gemaakt! Neem contact op voor de mogelijkheden.


Toename online exposure door content sharing van bezoekers.



Unieke beleving aan bezoek.



Maandelijkse analyse. Bekijk hoe de photobooth presteert; volg deelnemers, foto-impressies, sociale engagements, demografie en meer.



Volledige support door ons met altijd de laatste updates.



100% coronaproof!