Foto's genereren 
3x meer waarde

online dan traditionele marketing!

Fotomarketing gaat verder dan het plaatsen van jouw logo op een foto. Met ons platform kunnen bedrijven levensechte ervaringen creëren die deelnemers betrokken en enthousiast maken om uw merk te delen. Klaar om de exponentiële impact van sociale, interactieve fotografie te voelen?
01
Event fotografie
Duizenden bezoekers waren aanwezig op het event. Dus ga jij maar lekker zoeken naar de foto. Nee, natuurlijk niet! Niet bij Stick to the brand. De gasten van jouw evenement ontvangen van de fotograaf een branded card met de unieke URL en tijdcode. Deze tijdcode verwijst naar de unieke URL van jullie branded event platform. Eén van de mogelijkheden is om met behulp van een assistent op locatie alle foto's direct te bewerken met de juiste filter, met of zonder logo en/of branded frame. Zo kan iedereen zijn/haar ervaring direct bekijken, downloaden en delen. Met likes, shares, offline en online exposure als resultaat.
02
DIY booth
Jouw content kan direct worden gedeeld via alle sociale kanalen of per mail door middel van het scannen van de QR-code met je telefoon. Hoe fijn is dit! Geen lange e-mailadressen die je moet invullen. In een mum van tijd heb je alle functies uitgeprobeerd!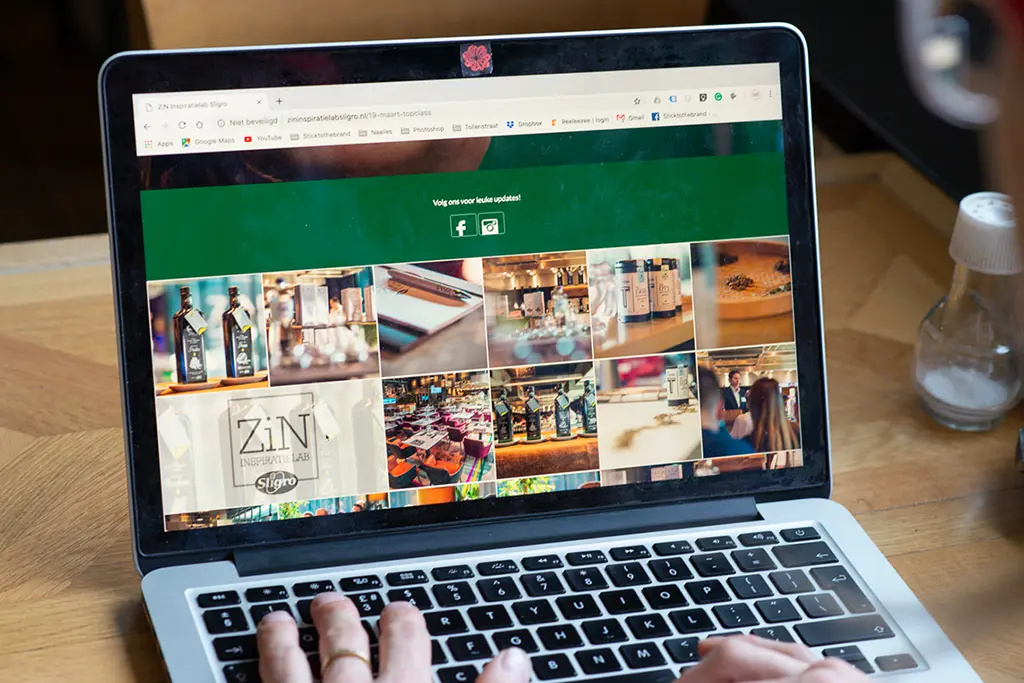 Het online platform is gebouwd voor zichtbaarheid van big data en marketing. We hebben een intuïtieve en leuke gebruikerservaring afgestemd op de eisen van datagestuurde marketeers, die tracking en attributie nodig hebben om de ROI aan het eind van de dag te bewijzen.
01
Clicks, views en impressies
Wij houden weergaven en betrokkenheid bij voor elke upload, zodat jij kunt zien hoeveel verkeer jouw galerij genereert en waar het vandaan kwam.
02
Demografie
Ontdek niet alleen hoeveel foto's er zijn gemaakt, maar ook hoeveel mensen aan de foto's hebben deelgenomen en wat hun geschatte leeftijd en geslacht zijn.
03
Enquête
Breidt de contactgegevens uit met een vragenlijst. Ideaal om meer te weten te komen over de behoeften van jouw bezoeker.