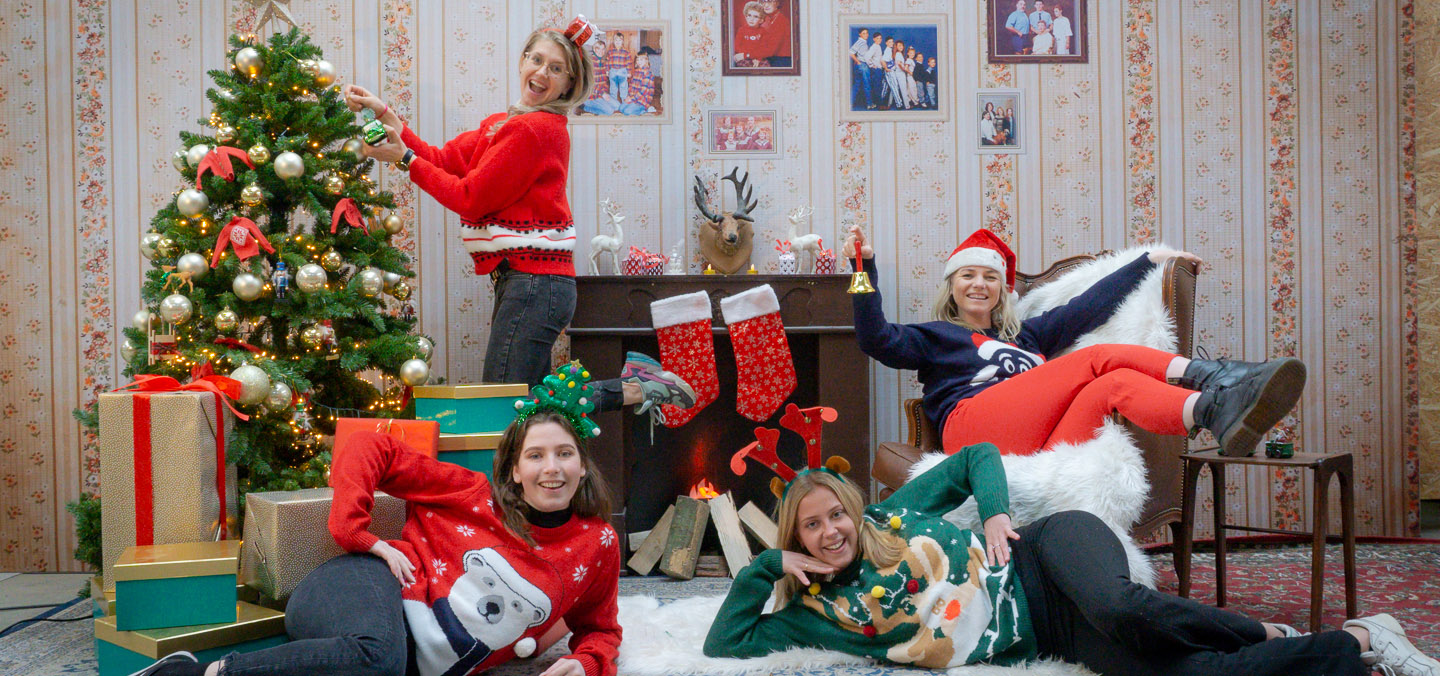 Kerst met

Stick to the Brand.
De feestelijke dagen van het jaar zijn aangebroken: Kerstmis! Hierbij draait het allemaal om kerstliedjes, lichtjes en gezelligheid. Ook wij laten deze gezelligheid niet aan ons voorbij gaan. Wij zijn al weken druk bezig met onze Kerst photo experience en dit doen wij niet zomaar…
Dit jaar doet Stick to the brand er een schepje bovenop, namelijk door het steunen van het goede doel Save the Children Nederland! Niets is mooier dan kinderen in nood een betere Kerst te kunnen geven door middel van medische zorg, voedsel, veilige opvangplekken en onderwijs. Door de ultieme kerstbeleving neer te zetten in de vorm van een echte Stick to the brand kerstbooth helpen wij hieraan mee.
Op 13 december was het namelijk Foute Kersttruiendag van Save the Children. Familie, vrienden en collega's namen deze dag plaats in ons kerstdecor mét foute kersttrui. Als finishing touch werden verschillende props erbij gepakt, zoals een Rudolf diadeem, kerstbrillen en kerstmutsen.
De foto's die vervolgens door ons zijn gemaakt, zijn gebruikt als kerstkaart, op sociale media of gewoon voor op de koelkast. Hoe leuk!
Maar het mooiste hiervan is dat iedereen die onze Kerst photo experience is geweest geld heeft gedoneerd aan Save the Children!
Is de Foute Kersttruiendag volledig langs je heen gegaan? Het is nooit te laat om een donatie te doen!
Stick to the brand wil iedereen bedanken die heeft meegeholpen om deze Kerst photobooth te realiseren en een extra bedankje aan iedereen die heeft gedoneerd aan Save the Children!
Fijne kerst voor iedereen!