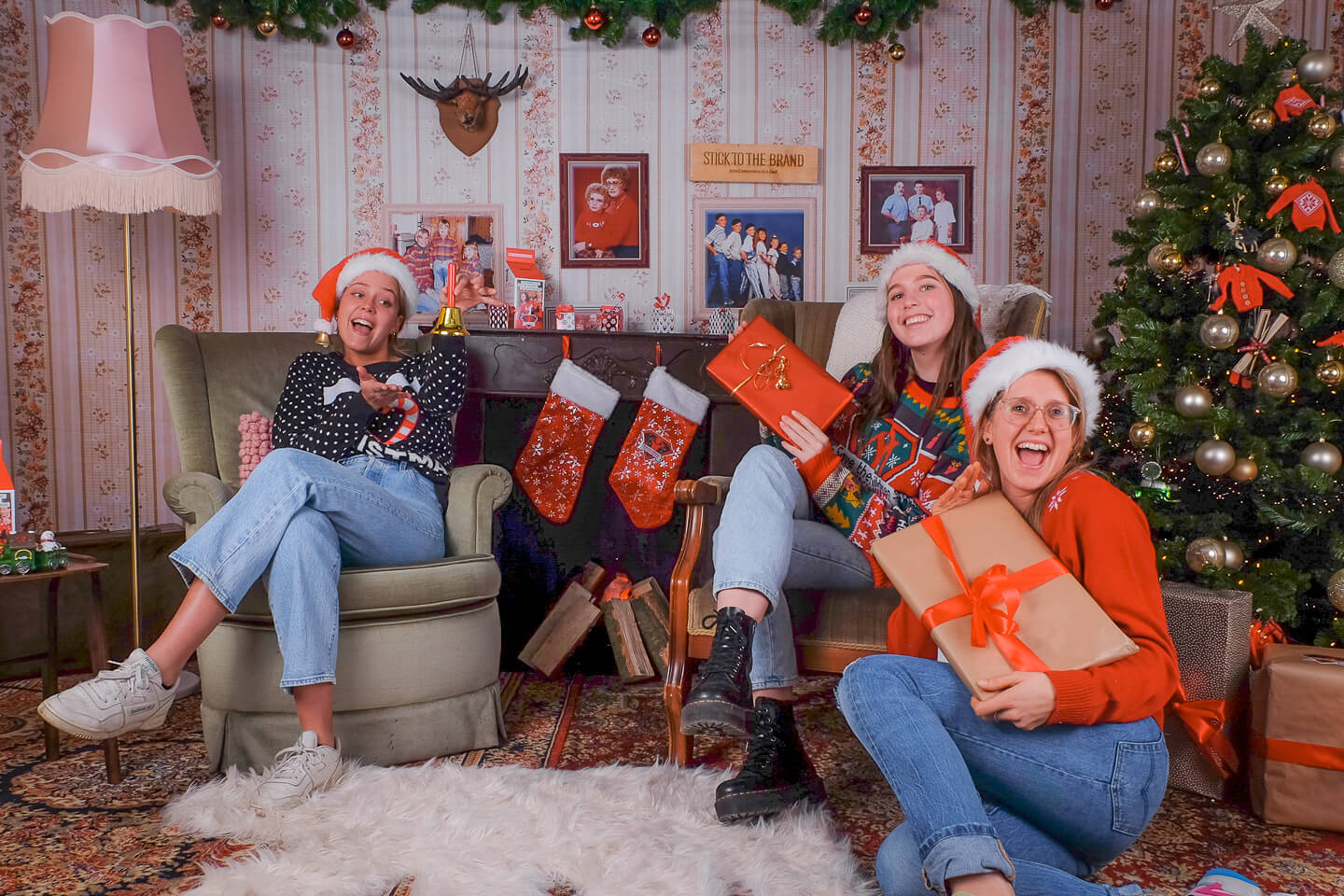 ?Ho ho ho, je kerstkaart kan ook zo! ?
Dat de kerst anders wordt dan voorgaande jaren is een feit. Maar een kerst familiefoto mag toch niet ontbreken dit jaar! Om dit gat te vullen bedachten we een leuke kerstactie;
21 & 22 november organiseren wij de kerstkaarten photoshoot!
Hoe werkt het?
Geef aan ons door via mail, whatsapp of instagram DM door voor welke dag en tijd je wilt komen. Vertel dan meteen met welk decor je op de foto wil en met hoeveel mensen. Dan zetten wij alles voor je klaar en zorgen dat alles tot in de puntjes is geregeld!
Jullie kunnen kiezen tussen een gezellige, knusse kerst huiskamersetting of een winters bos waar je je handen warm kunt houden bij het vuur en marshmello's niet zullen ontbreken
Dus… Trommel je familie, vriend, vriendin, huisgenoot op om dit jaar toch origineel op de deurmat van je familie en vrienden te vallen.
De kosten zijn € 45 per gezien/ vriendengroep. Dit is wat je er voor krijgt:
– een professionele fotoshoot mét fotograaf en regisseur
– 3 decors om uit te kiezen
– de allerleukste HR foto's in je mail ( tussen de 5 en 10)
– direct een print mee voor op je koelkast!
– 30 min per shoot en geheel Coronaproof
– kerstkoekjes en chocomelk mét slagroom
Dit alles organiseren wij op onze loods in Amsterdam, Porsmuiden 25.